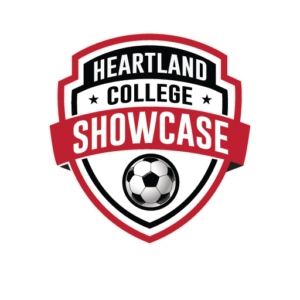 Heartland College Showcase
Powered by The Merchant Fitness
Registration Deadline:
July 5, 2021
The 2021 Heartland College Showcase tournament is an invitational showcase for young men and women soccer players who want to play at the college level. All who participate will demonstrate their talents and abilities to men's and women's college coaches from across the Midwest and beyond. More than 1000 collegiate coaches from Divisions I, II, III, NAIA, and NJCAA are invited to scout players.
The Heartland College Showcase is designed by College Coaches for college bound youth soccer players and is expected to be one of the finest collegiate showcase tournaments in the USA. The 2021 Midwest College Showcase will welcome all boys and girls competitive travel teams ages U-13 through U-19 and provide those teams with a three-game guarantee. In addition, the Showcase will host an individual Combine for players to gain additional exposure in front of college staff.
TOURNAMENT KEY BENEFITS
Beautiful World Class Facilities at GARMIN Olathe Soccer Complex
Team Friendly – great restaurants and hotels onsite
We work hard on bracketing teams, every game is competitive
Online Registration and text message score updates
Three [3] Games [Friday/Saturday/Sunday]
Night Games Played Under Lights
Same Coach – Multiple Teams? No Problem
Preferred Hotel Rates & Amenities with GCI Team Travel
Different levels of Competition (Gold, Silver, Bronze)
Expected 250+ College Coaches and Staff in attendance
Diverse competition from all over the Midwest (region II & III)
Scheduling requests are offered
Enjoy Free Parking
Excellent experienced Referees
Heartland Soccer has a 40+ year history of running top class events
Hotels
Heartland tournaments are 'stay to play' tournaments and a condition of acceptance requires every "out of town" team to utilize one of the sanctioned hotels and book the rooms through Global Connections, Inc. (GCI) using their online request system at www.GCITeamTravel.com.
Global Connections has worked closely with the local hotels and has secured the best rates possible for these tournaments.  Outstanding properties will be available at affordable prices.  Various options will also be available to satisfy team needs and all budgetary considerations.  A list of hotels for each specific tournament can be found online.
Contact information for GCI Travel:
Website: https://www.gciteamtravel.com
Phone: 913-660-7766
Email:
This is a Stay and Play Tournament
The Stay and Play policy applies to all tournaments held at SCHEELS Overland Park Soccer Complex and GARMIN Olathe Soccer Complex. The policy states that in order to participate in a tournament event all out of town teams are required to book hotel rooms in one of several tournament-approved hotels located in Overland Park or Olathe.
All out of town teams must book hotel rooms through GCI Travel or they will not be allowed to participate in the tournament.
WHY DO YOU HAVE A STAY AND PLAY POLICY?
We are fortunate to have multi-million-dollar world class soccer facilities that were built and funded with hotel, entertainment and tax incentives. As the soccer users, for the cities and developers to invest in and build these world class complexes, we (the soccer users) agreed to contracts with the complexes and/or cities require Stay and Play for all out of town teams. One of the main reasons' cities build world class soccer complexes like ours is because of the positive economic impact they have on their area. A big driver of economic impact is hotel nights.