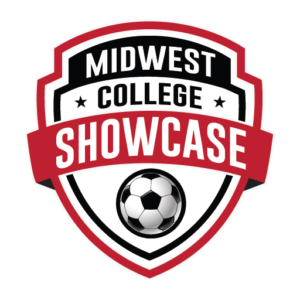 Registration Deadline:
February 21, 2021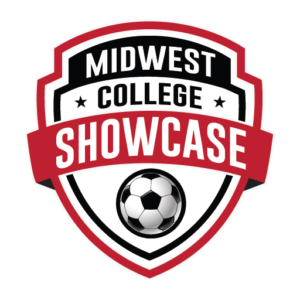 3 Game Showcase, No Finals
| Playing Formats | Cost |
| --- | --- |
| U-13 to U-14 (11 v 11) | $775 |
| U-15 to U-19 (11 v 11) | $995 |
The 2021 Midwest College Showcase tournament is an invitational showcase for young men and women soccer players who want to play at the college level. All who participate will demonstrate their talents and abilities to men's and women's college coaches from across the Midwest and beyond. More than 1000 collegiate coaches from Divisions I, II, III, NAIA, and NJCAA are invited to scout players.
This College Showcase is designed by College Coaches for college bound youth soccer players and is expected to be one of the finest collegiate showcase tournaments in the USA.
The 2021 Midwest College Showcase will welcome all boys and girls competitive travel teams ages U-13 through U-19 and provide those teams with a three-game guarantee.
In addition, the Showcase will host an individual Combine for players to gain additional exposure in front of college staff.
TOURNAMENT KEY BENEFITS
Beautiful World Class Facilities at

GARMIN

Olathe Soccer Complex
Team Friendly – great restaurants and hotels onsite
We work hard on bracketing teams, every game is competitive
Online Registration and text message score updates
Three [3] Games [Friday/Saturday/Sunday]
Night Games Played Under Lights
Same Coach – Multiple Teams? No Problem
Preferred Hotel Rates & Amenities with GCI Team Travel
Different levels of Competition (Gold, Silver, Bronze)
Expected 250+ College Coaches and Staff in attendance
Diverse competition from all over the Midwest (region II & III)
Scheduling requests are offered
Enjoy Free Parking
Excellent experienced Referees
Heartland Soccer has a 40+ year history of running top class events
Midwest College Showcase Combine
In addition to the SHOWCASE games, players have the opportunity to attend the Midwest College Showcase Combine.
The Combine will be held at the GARMIN Olathe Soccer Complex on Friday prior to the first games. The Combine allows for players to be COACHED & EVALUATED by multiple coaches in a 2 hour session. This provides a 2-way evaluation process. College coaches get to work with the players in practice type situations and not just sit on the sideline and watch them perform.
Players get the direct experience of working with College Coaches and Staff.
Player Combine Details
March 5, 2021
3:45 – 5:30 pm
Cost: $50
College Coaches
Complimentary Room Nights for college coaches
VIP Food, Beverage and Happy Hours
VIP Hospitality on-site
Access to online rosters and student-athlete profiles
Online Check In (Deadline - Wednesday, at Midnight prior to tournament start date)
Please note: All teams must check in online.
The Midwest College Showcase Tournament will be using online Team Check-In (OCI) Teams will upload all documents at the HTG Sports site. Once you have completed this, you will just need to present your player cards at the field prior to each game. There is no in person check in. Please note that all teams are responsible for ensuring that completed medical release forms are always maintained and available for every player.
Required Documents
Official State Roster
Guest Player Permits (if applicable)
Travel Permit (if applicable)
All teams will submit their player cards to one of the match officials prior to the start of each game.
Following are the steps to complete the Online Team Check-In process:
Login at www.htgsports.net. If you have never logged in before, enter the email address used to register the team as the user ID and password. Do not look for the registration under the coach e-mail address
Click your name in the top right corner of the page, then the "My Sports" button.
In the "My Documents" section you can upload any of your documents (e.g. Official State Roster, Travel Permit (if applicable) & Guest Player Permit (if applicable).
Snap pictures of your check-in paperwork with your camera phone or scan them in on a copier in .pdf, .jpg or .png format
Click the Add Documents link in the middle of the page to upload all of your documents.
At the bottom of the page under the "My Teams" section you will see your team listed for the Midwest College Showcase Tournament. Click on your team name to view the Team Detail page.
Click on each document name (Official Roster, guest permit, etc.) to move the document from the master list (left column) to the tournament document list (right column). Once the document is in the right hand column and ready to be submitted for review, select "Submitted" from the drop down menu.
Once your documents are submitted, we will review the paperwork. It will read "Submitted", "In Review", "Approved" or "Rejected." If necessary, we will notify you of documents that are not acceptable or any changes that need to be made.
Documents must be uploaded, not emailed to tournament staff. The deadline to complete this process is Midnight on Wednesday prior to tournament start date.
This is a Stay and Play Tournament
The Stay and Play policy applies to all tournaments held at SCHEELS Overland Park Soccer Complex and GARMIN Olathe Soccer Complex. The policy states that in order to participate in a tournament event all out of town teams are required to book hotel rooms in one of several tournament-approved hotels located in Overland Park or Olathe.
All out of town teams must book hotel rooms through GCI Travel or they will not be allowed to participate in the tournament.
WHY DO YOU HAVE A STAY AND PLAY POLICY?
We are fortunate to have multi-million-dollar world class soccer facilities that were built and funded with hotel, entertainment and tax incentives. As the soccer users, for the cities and developers to invest in and build these world class complexes, we (the soccer users) agreed to contracts with the complexes and/or cities require Stay and Play for all out of town teams. One of the main reasons' cities build world class soccer complexes like ours is because of the positive economic impact they have on their area. A big driver of economic impact is hotel nights.