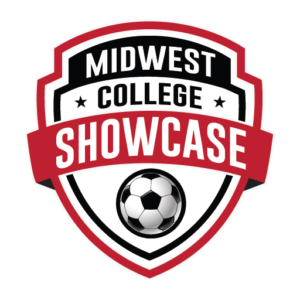 Registration Deadline:
February 5, 2024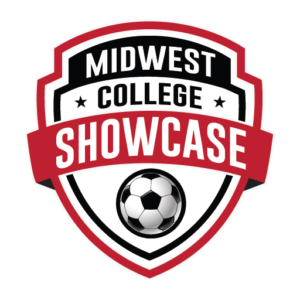 3 Game Showcase, No Finals
| Playing Formats | Cost |
| --- | --- |
| U-13 to U-14 (11 v 11) | $775 |
| U-15 to U-19 (11 v 11) | $995 |
| Age Group | Game Length |
| --- | --- |
| U-13 & U-14 | 30 minute halves |
| U-15 & U-16 | 35 minute halves |
| U-17 & U-18 & U-19 | 40 minute halves |
The 2023 Midwest College Showcase tournament is an invitational showcase for young men and women soccer players who want to play at the college level. All who participate will demonstrate their talents and abilities to men's and women's college coaches from across the Midwest and beyond. More than 1000 collegiate coaches from Divisions I, II, III, NAIA, and NJCAA are invited to scout players.
This College Showcase is designed by College Coaches for college bound youth soccer players and is expected to be one of the finest collegiate showcase tournaments in the USA.
The 2023 Midwest College Showcase will welcome all boys and girls competitive travel teams ages U-13 through U-19 and provide those teams with a three-game guarantee.
In addition, the Showcase will host an individual Combine for players to gain additional exposure in front of college staff.
TOURNAMENT KEY BENEFITS
Beautiful World Class Facilities at

GARMIN

Olathe Soccer Complex
Team Friendly – great restaurants and hotels onsite
We work hard on bracketing teams, every game is competitive
Online Registration and text message score updates
Three [3] Games [Friday/Saturday/Sunday]
Night Games Played Under Lights
Same Coach – Multiple Teams? No Problem
Preferred Hotel Rates & Amenities with GCI Team Travel
Different levels of Competition (Gold, Silver, Bronze)
Expected 250+ College Coaches and Staff in attendance
Diverse competition from all over the Midwest (region II & III)
Scheduling requests are offered
Enjoy Free Parking
Excellent experienced Referees
Heartland Soccer has a 40+ year history of running top class events
College Coaches
Complimentary Room Nights for college coaches
VIP Food, Beverage and Happy Hours
VIP Hospitality on-site
Access to online rosters and student-athlete profiles

We are excited to announce that CaptainU is the official recruiting partner of the Midwest College Showcase!
Through our partnership, all athletes and coaches get a free CaptainU profile. Athletes will have immediate access to every college soccer program in the country and coaches can track their progress.
Coaches: Create your team profile to provide your athletes with their free recruiting profile. Feel free to share the following information with your athletes.
Athletes can Create their FREE recruiting profile and get started. Then, they can get recruited in 3 easy steps!
STEP 1: COMPLETE PROFILE
Make sure the profile is filled out thoroughly and includes athletic stats, academics, images and highlight videos.
STEP 2: MESSAGE COLLEGE COACHES
Start messaging college soccer coaches to get on their recruiting radars. (There are over 2,700 college soccer programs already using CaptainU to discover new athletes). They can also view which coaches are searching and following them.
STEP 3: GET RECRUITED!
The more proactive athletes are, the better their chances are of being recruited. After messaging multiple coaches and scheduling visits, it's time to get recruited.
CaptainU has connected over 3 million high school athletes and college coaches, are you next?
Athletes can schedule a complimentary call to learn how to get the most out of their CaptainU profile:Schedule here!
Need Assistance? CLICK HERE to fill out a contact form for support.