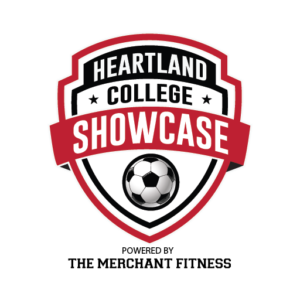 Heartland Soccer Association, a nonprofit organization, is excited to announce that The Merchant Fitness, a provider of innovative fitness and recovery tools, has come on-board as the title sponsor of the Heartland College Showcase. The Heartland Soccer Showcase Powered by The Merchant Fitness will be held July 30 – August 1, 2021 at the GARMIN Olathe Soccer Complex. This elite event welcomes boys and girls competitive travel teams ages U-13 through U-19 and is an opportunity for players to showcase themselves in front of a large number of college coaches within a smaller, more targeted gameplay tournament.
Executive Director of Heartland Soccer, Shane Hackett said:
"We're thrilled to welcome The Merchant Fitness to the Heartland Soccer family as the title sponsor of the Heartland College Showcase. Their partnership is vital to our long-term goals of delivering a unique soccer experience to our all of our members."
Founder of The Merchant Fitness, Matharr Bayo said:
"We are so excited to be partnering with such an active and reputable organization such as the Heartland Soccer Association. Since 1977, Heartland has hosted some of the largest and most exciting soccer tournaments in the nation. Hosting more than 14 tournaments every year with over 1300 teams and 30,000 players, Heartland keeps the soccer spirit alive and thriving. We are proud to be able to present these players the recovery devices needed to keep performing at peak levels. We are proud to be a part of Heartland's mission to continue developing the Kansas City soccer community and look forward to supporting Heartland Soccer and their athletes for years to come."
Teams and college coaches interested in attending the Heartland College Showcase should visit https://www.heartlandsoccer.net/tournaments/heartland-college-showcase/ for more information.
About The Merchant Fitness (TMF)
The Merchant Fitness (TMF) provides innovative fitness and recovery tools to help alleviate muscle soreness, neck tension, lower back pain, and general tightness. Operating out of Kansas City, TMF helps gym-goers, athletes, trainers, and many other walks of life continue performing at their best. Our affordable, high quality massage guns, smart scales, and smartwatches keep you in top shape to achieve your goals. Find out more at www.themerchant.cc and come join us on Instagram (@massagepro_tmf) or visit The Merchant Fitness Facebook page.
About Heartland Soccer Association
Heartland Soccer Association is a non-profit 501(c)(3) organization operates to support the development of youth soccer players with league and tournament play in Kansas City. Our operations are supported through league fees, sponsorships and donations by companies and individuals.
Heartland Soccer is the largest youth soccer league and tournament host in the United States with more than 4,000 teams and 70,000 youth players participating in league and tournaments. Heartland Soccer Association was formed in 1977 and continues to be a leader in youth soccer with operations at four world class soccer complexes: Scheels Overland Park Soccer Complex, Garmin Olathe Soccer Complex, Swope Soccer Village and Compass Minerals Sporting Fields. For more information, visit www.heartlandsoccer.net
Heartland Soccer has opportunities for league and tournament partnership and sponsorship. Heartland partners with like-minded businesses who understand that investing in young people today creates a better community for all in the future. Partners are important team members in creating an increasingly growing soccer family in our community. Sponsorship provides businesses with increased brand visibility while making a direct impact on developing Kansas City's youth through soccer. For more information on sponsorship, please contact Bridgette Samuelson, Director of Partnership Development and Operations at [email protected].